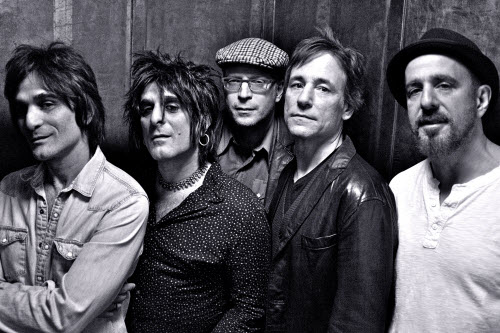 (Photo by Grayson Dantzic)
Steve Conte & Blues Deluxe
perform:
The Musical Tree of Classic Rod Stewart
with Andy York, Rich Pagano, Andy Burton and John Conte
The Jeff Beck Group, solo Rod, The Faces (Small too)
Friday, June 3rd 8PM
The Cutting Room, NYC
44 E. 32nd Street
Tickets and info

---
EARLY ELTON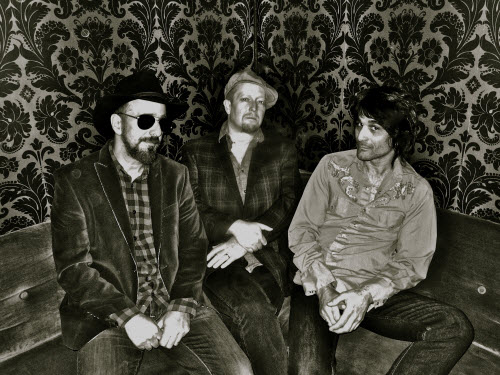 (Photo by Neil Nunziato)
Early Elton Performs
The Complete 11 - 17 - 70 Concert

(BURN DOWN) THE MISSING SETLIST
Early Elton has uncovered all of the additional
songs performed at the legendary A&R Studios
11 - 17 - 70 show that took place in New York
with Elton, Dee Murray and Nigel Olsson. Please join
Jeff Kazee, John Conte and Rich Pagano for this
ARCHAEOLOGICAL ROCK AND ROLL EVENT.
City Winery, NYC
June 24th 8PM
Tickets and info
~ PLUS ~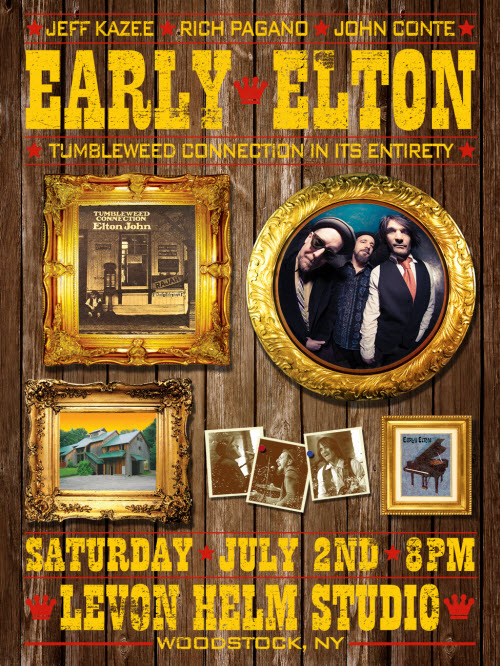 (Poster: Bill Nollman)
Levon Helm Studios
Woodstock, NY
Saturday, July 2nd, 8PM
PERFORMING 'TUMBLEWEED CONNECTION'
IN ITS ENTIRETY
Click here for ticket info
---
---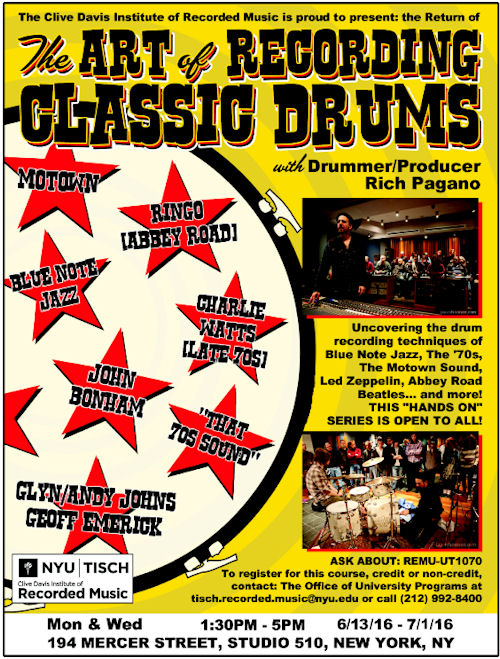 The Clive Davis Institute of Recorded Music
is proud to present ~ The Return of...
THE ART OF RECORDING CLASSIC DRUMS
WITH RICH PAGANO at NYU
Uncovering the drum recording techniques of Blue Note Jazz, The Motown Sound,
Led Zeppelin, Abbey Road Beatles, The '70s
...and more!
THIS "HANDS ON" SERIES IS OPEN TO ALL
MONDAYS and WEDNESDAYS
JUNE 13th - JUNE 29th, 1:30PM - 5PM
FOR INFO:
The Clive Davis Institute of Recorded Music
194 Mercer Street, 5th Floor
New York, NY 10012
Phone: 212 992 8400
OR
OR
http://tisch.nyu.edu/clive-davis-institute/visiting-students
ASK ABOUT:
REMU-UT 1070 (for credit) and NCRD-UT 8568 (for non-credit)
---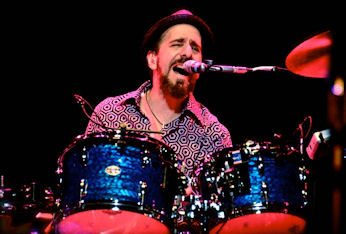 One on One Private Lessons with Rich Pagano *
The Original 'Art of Singing and Drumming'
(non-singers welcome)

A comprehensive performance lecture on the benefits of not just being a singing drummer but also a musician with an understanding of honoring, inspiring and supporting the vocalist/musician.

~ Students being accepted for this 'One to One'
private lesson in NYC. Group rates available.
Contact Rich at: info@richpagano.com.
---
---
You are on this list because you expressed interest in a Rich Pagano, Prisoners of 2nd Avenue, Mad Dogs & Dominos or an Early Elton event or recording. We have created an all-encompassing monthly newsletter to keep from sending multiple emails, which can pester. Rest assured that we will never sell or give away your email name. If you no longer wish to receive these mailings, please manage your subscription preferences below.