Hi, Aloha, Ohaio Gozaimasu, Guten Tag, Howdy, Shalom and Greetings!!

It's been a time of awesome experiences for so many and I hope you and yours are at peace.

I'm writing to share some exciting news of things going on in my life right now.

In a couple of days, I'll be visiting Cologne, Germany to sing two Christmas concerts with the WDR Big Band. Last time I visited this organization we received a Grammy for the Brecker Brothers' Some Skunk Funk (if I do well this time, who knows..........?) This band is incredible & I will be joined by my good friend, monster musician Wolfgang Haffner on drums!
Cologne, Germany

This last month my first ever band (under the name Will Lee) performed 8 shows in Tokyo, Japan as "Will Lee's Family" in anticipation of my 2nd solo album, Love, Gratitude and Other Distractions. The band members are Steve Gadd, Chuck Loeb, Oli Rockberger and Giulio Carmassi!
Cotton Club, Japan

I also hit some more cities in Japan with THE TAKANORI NIIDA QUARTET feat. WILL LEE, TOMO FUJITA, and TAKASHI YOFU JAPAN TOUR 2012 We played Zepp Sapporo, Motion Blue Yokohama and Kyoto Togatoga. Here's a link with some photos:
http://takanoriniida.blog134.fc2.com/

December always means performing with Rob Mathes at his annual Christmas Concert. It's always so fun and musically satisfying! December 21 and 22 at Suny Purchase, NY
SUNY Arts Center

December also means it's time to play some serious Beatles music with the greatest band to ever bring the Beatles' records to the stage, The Fab Faux! And that's what we'll be doing - five nights (12/27-12/31) at The City Winery in NYC, including A Hard Day's Night in its entirety on 12/30 - a first for the Faux! There are two different shows New Year's Eve. I can tell you, tickets go very fast, so if you want them, reserve now!
The City Winery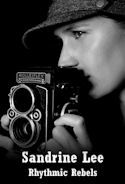 Photo exhibition extended!
I am proud to announce that the work of Sandrine Lee is now being shown in two galleries in Washington, DC. In addition to one of her photos (of Esperanza Spalding) being on permanent display at the Smithsonian's National Portrait Gallery, many of her recent and past photos are being featured at a year-long show through Sept. 2013 at The Mansion On O in DC's DuPont Circle district.
Stay tuned..........

Love, Will